Simple Steps to Making a Grand Impression with Wrought Iron Doors
Whether you are in the process of building or doing a makeover, your door choices are an important decision that can't be taken lightly.  You want your investment to last for years and even decades, that are pleasing to the eye, low-maintenance, increases the value, and provides a high-level of security without breaking the bank.

Below are a list of a few factors to consider when choosing your wrought iron entry doors.
Design Choices: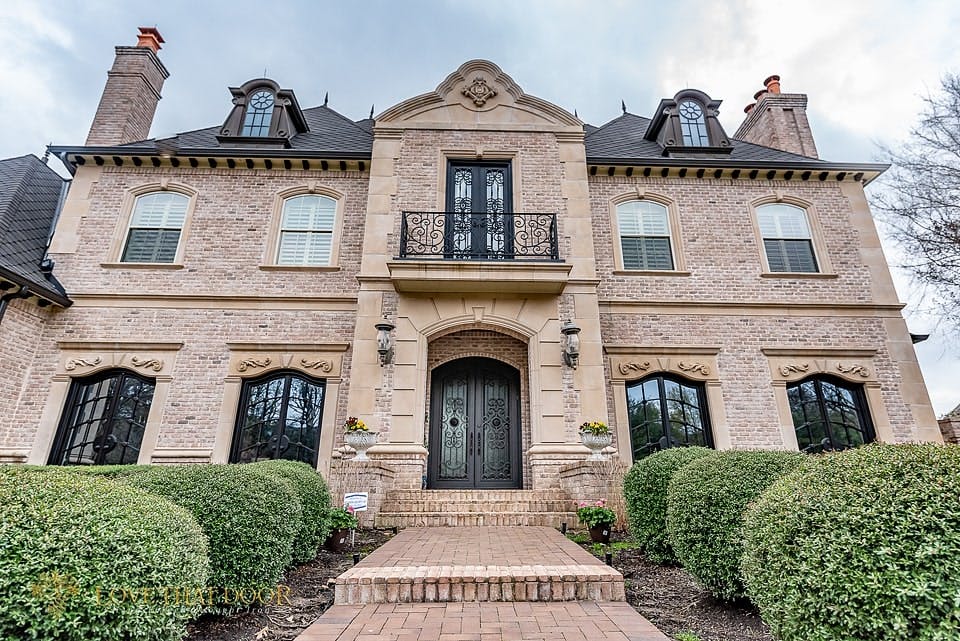 When designing for either indoors and outdoors there are many styles, design options and sizes to choose from.  A single door is elegant and a double entry door will provide an impressive entrance.
CHOOSING THE RIGHT SIZE
Door trends change with time.  Whether you are looking for a door that is functionally sound, safe, elegant, or energy efficient you can personalize it to meet your needs and incorporates all of the features you expect.  We at LoveThatDoor.com feel that your door choices are a reflection of your personality and will work with you to design doors of your dreams.
OUTDOORS
INDOORS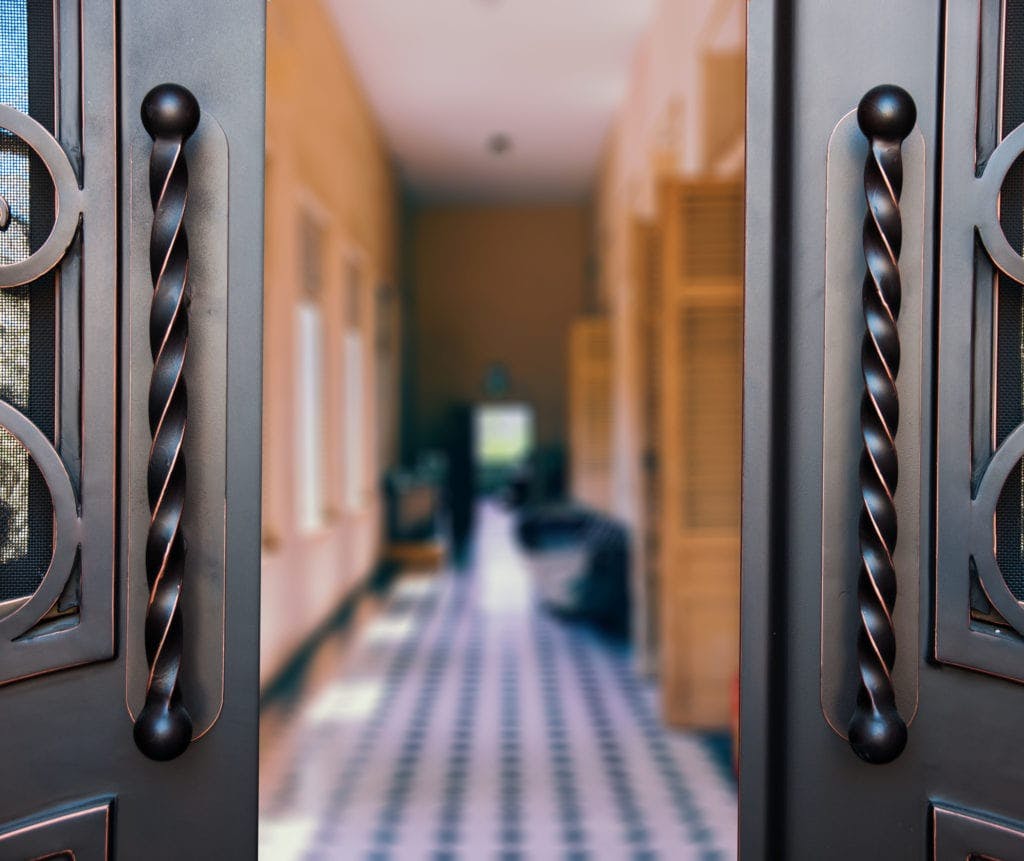 DOORS WITH TRANSOMS
Adding an arched doorway can have a profound effect and provide a grand entrance! This can be done with minimum effort and provides maximum desirability.  Below are a few examples of the customized doors that are absolutely stunning.
CUSTOMIZE YOUR GLASS STYLES
Bringing you into the 21st century with straight lines and minimalism with clear and tinted glass options. Some of the tinted glass options include tea stain, smoke and green reflective.
Homeowners using Love That Door find this to be a more simplistic style of straight lines and minimalistic elegance.
A better view of the outdoors with little to no tinting.  Big and bold framing are commonly paired with this classic style. Fitting the needs of those looking for more light during the day.
When selecting hinged glass, it's easier to clean both sides at once, and removes the laborious chore of having to clean from the outside.  
CUSTOMIZE YOUR WROUGHT IRON DESIGN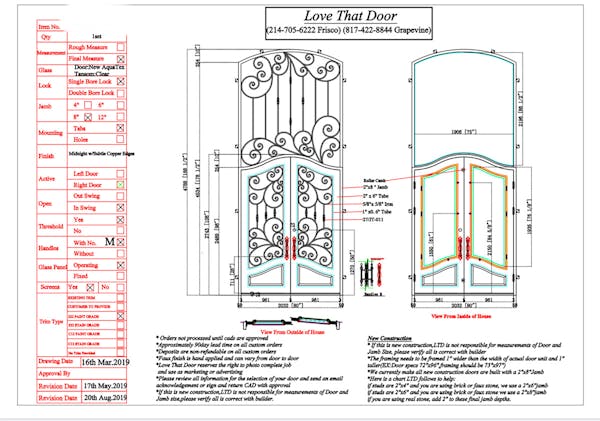 Customizes each door from curves to straight line wrought iron entryways to match your style.
CHOOSE SECURITY
Many people choose wrought iron doors for extra security while still maintaining an artistic and dramatic entry that you and your guests will admire.  As an added bonus, all iron doors will get even more beautiful over time and require little to no maintenance.
Love That Door has many years of custom wrought iron door design and installation experience and will help guide you through the entire process and ensure you are completely thrilled with your investment.